According to a post on Instagram from producer Jon Landau, it sounds like the Avatar sequels might be resuming production soon in Wellington, New Zealand at Stone Street Studios. 
LANDAU: "Our Avatar sets are ready — and we couldn't be more excited to be headed back to New Zealand next week."
He also showed off a new set image featuring a command vessel called the Matador and jet boat called the Picador.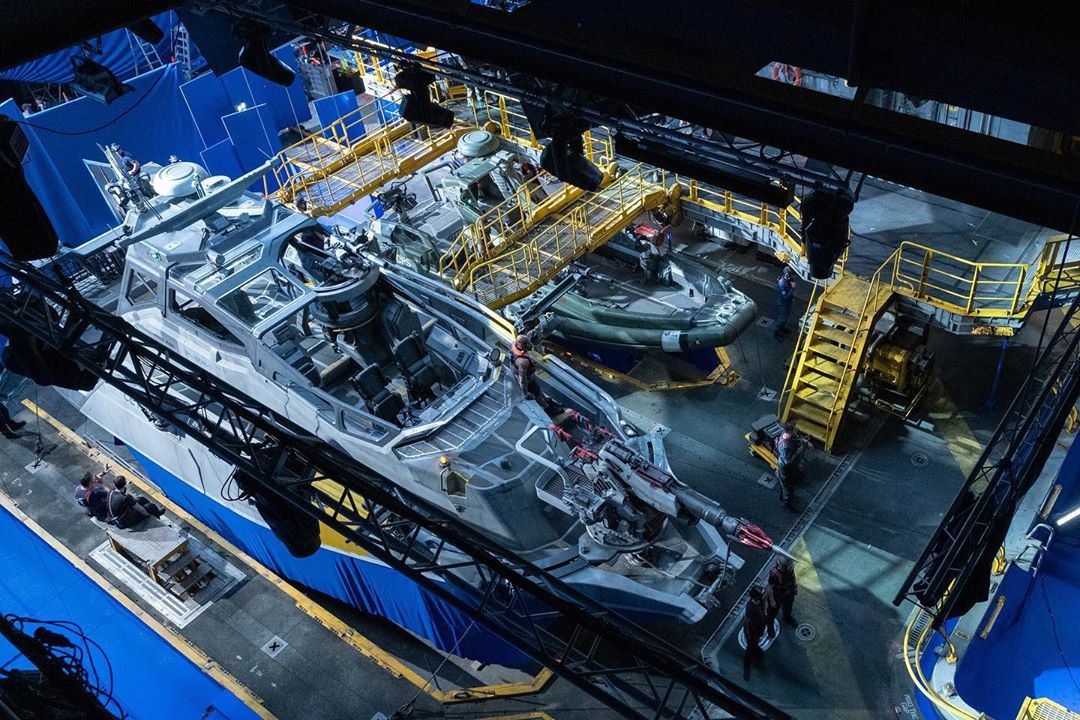 Filming had halted back in March when the COVID-19 pandemic placed a majority of film and television productions globally on pause as a safety precaution. 
However, Jon is stating they're returning to New Zealand next week, which means they'll likely have to be put into isolation for 14 days as the cast/crew is coming into New Zealand from the United States and other countries. This is part of New Zealand's protection measures concerning foreigners coming into the country to slow the spread of COVID-19. 
Some foreign cast and crew members may have opted to stay in New Zealand the entire time. 
It's worth noting that New Zealand isn't in the same position as the United States, the United Kingdom, and Canada concerning their COVID-19 cases which allows them to resume the film and television industries earlier than other countries. But I would imagine are still going to keep a close eye on the safety measures being taken on sets. 
This isn't some signal that every country is going to ramp-up filming now that New Zealand is. 
The Avatar sequels are reportedly said to have the combined cost of over a billion dollars, however, how that is being disbursed is unknown as seemingly only Avatar 2 and Avatar 3 are the main focus at the moment. 
Avatar 2 is set to be released on December 17th, 2021, but there is a good chance the recent production delays might see the film's release date bumped to 2022.