Last year, it was announced that Mr Robot's Sam Esmail would produce a third incarnation of the science fiction series Battlestar Galactica. It is now being reported that the reboot has added writer and producer – Michael Lesslie.
Michael said the following:
LESSLIE: "I am beyond excited to be taking on this iconic and inspirational show. As a lifelong devotee, I know that the possibilities of Battlestar Galactica's world are infinite and that each iteration has raised the bar for epic and intelligent sci-fi storytelling. The teams at Esmail Corp, UCP and Peacock are second to none, and I already know that we are going to honour Glen A Larson and Ronald D Moore's landmark series and break new boundaries with our own vision. It's a dream come true – one I just can't wait to share with fans, new and old alike. So say we all."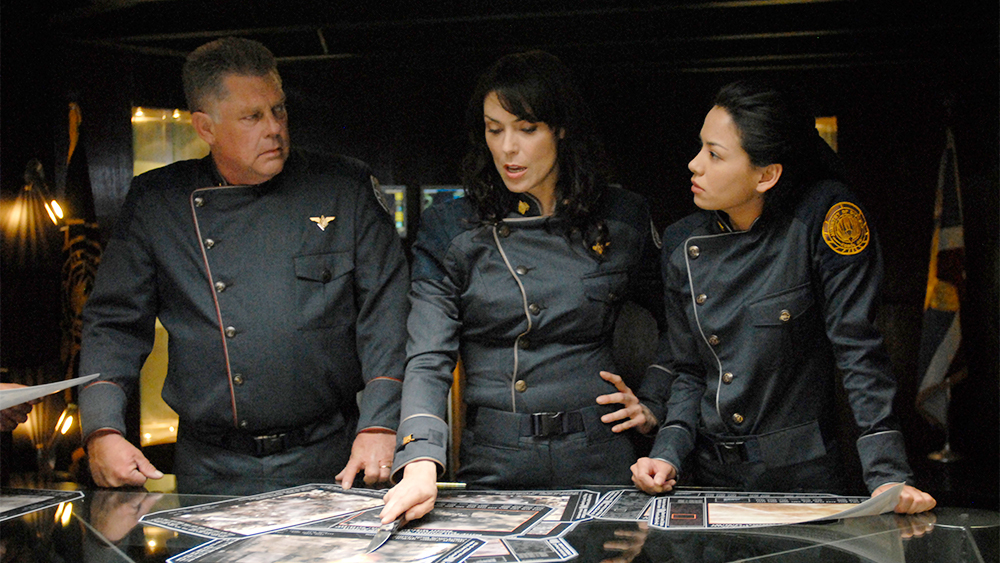 Lesslie was the lead writer and showrunner for AMC's The Little Drummer Girl and worked on the scripts of Macbeth and Assassin's Creed.
The new series is headed for NBCU's Peacock streaming service and should be a grand homage to the classical hit. The first series ran from 1978 to 1979 and then get a sequel in 1980. It was the inspiration for books, comics, video, and board games.
Recently, in 2003, it got a three-hour Sci Fi Channel miniseries which spawned into multiple seasons. 
Battlestar Galactica – In a distant star system, the Twelve Colonies of Mankind were reaching the end of a thousand-year war with the Cylons, warrior robots created by a reptilian race which expired long ago, presumably destroyed by their own creations. Humanity was ultimately defeated in a sneak attack on their homeworlds by the Cylons, carried out with the help of a human traitor, Count Baltar (played by John Colicos). Protected by the last surviving capital warship, a "Battlestar" (from "battle starship"), named Galactica, the survivors fled in available ships. The Commander of the Galactica, Adama (Lorne Greene), led this "rag-tag fugitive fleet" of 220 ships in search of a new home. They began a quest to find the long lost thirteenth tribe of humanity that had settled on a legendary planet called Earth. However, the Cylons continued to pursue them relentlessly across the galaxy.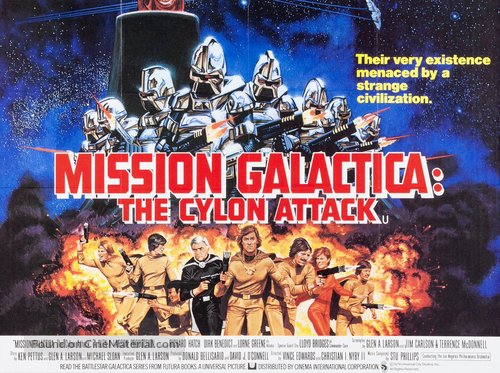 Are you a BSG fan? Are you excited to watch this new series it?