Swedish actor Stellan Skarsgard already has roles in the Marvel Cinematic Universe as Erik Selvig and will be playing Baron Valdirm Harkonnen in Denis' Villeneuve's Dune movies for Legendary Entertainment. He's seemingly not content with those franchises as he's reportedly joined the Star Wars universe with a mystery role in the upcoming Rogue One prequel series featuring the Cassian Andor character played by Diego Luna.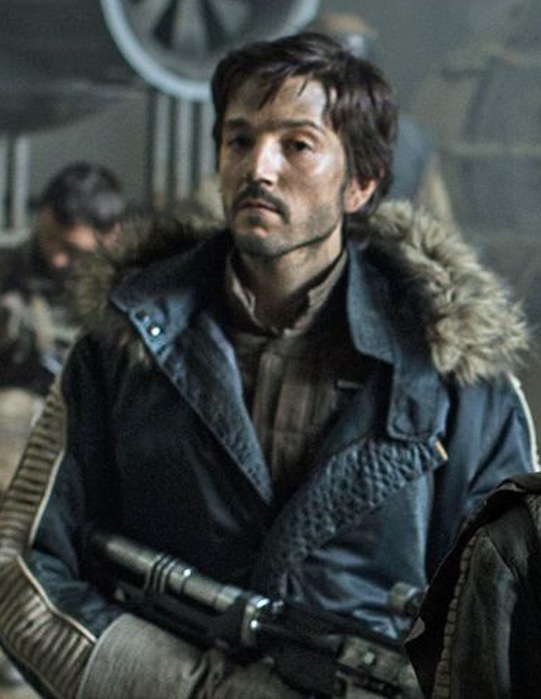 Variety reports that Stellan and newcomer Kyle Soller (Brexit: The Uncivil War) are both in final negations to take unknown roles in the Andor series that will have multiple episodes directed by Tony Gilroy, who spearheaded reshoots on Rogue One: A Star Wars Story.
Skarsgard recently had a feature role in HBO's excellent disaster drama Chernobyl, slightly playing against his usual villain roles. It remains to be seen if he'll be playing friend or foe in the espionage series set within the Star Wars universe.
Luna will be reprising the role of Rebellion spy Cassian Andor with Alan Tudyk returning as well to play the standout droid character K2SO.
While originally it had been planned for a summer production shoot the COVID-19 pandemic has seemingly placed all that up-in-the-air for the time being. Andor had been eying a 2021 release but that remains to be seen if it'll be able to begin shooting at all in 2020.
Lucasfilm already completed filming on the second season of The Mandalorian before the pandemic hit and had delayed their Kenobi series to a production start in January 2021.
ROGUE ONE: A STAR WARS STORY – Former scientist Galen Erso lives on a farm with his wife and young daughter, Jyn. His peaceful existence comes crashing down when the evil Orson Krennic takes him away from his beloved family. Many years later, Galen becomes the Empire's lead engineer for the most powerful weapon in the galaxy, the Death Star. Knowing that her father holds the key to its destruction, Jyn joins forces with a spy and other resistance fighters to steal the space station's plans for the Rebel Alliance.